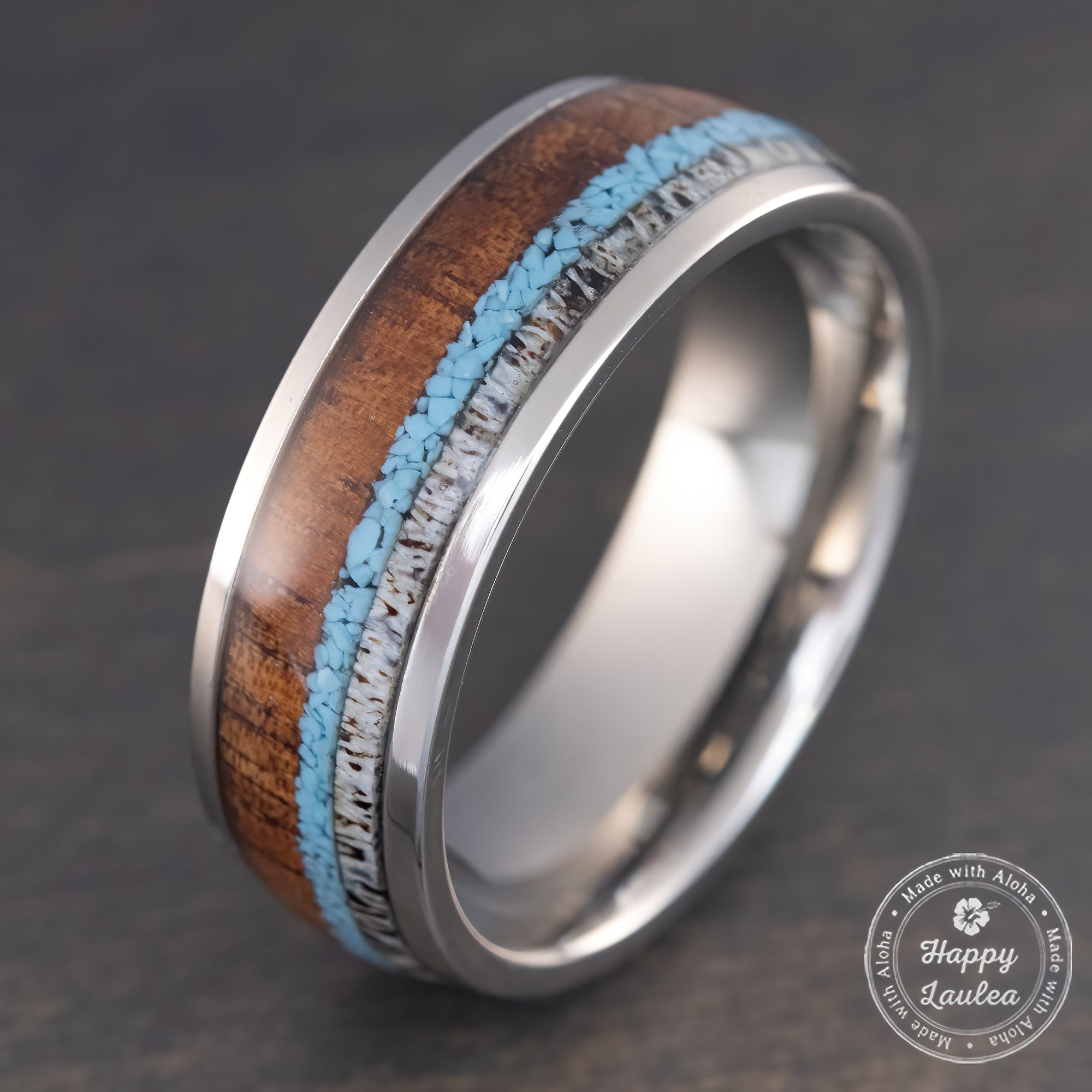 Titanium GR5 Ring [8mm width] Antler, Turquoise, & Hawaiian Koa Wood
SKU: TIR0088
Sale price
$165.00
Regular price
(/)
Aloha Fall Sale | Save 10 to 15%
Ring Specification 
Material: Titanium GR5 (Grade 5)
Width: 8mm
Shape: Dome
Inlay: Antler, Turquoise, & Hawaiian Koa Wood
Inlay Style: Tri
Fitment: Comfort 
Product Description
Introducing the epitome of rugged elegance, our Titanium GR5 Ring, with an impressive 8mm width, beautifully combines three elements of nature's finest: Antler, Turquoise, and Hawaiian Koa Wood.

Crafted with meticulous attention to detail, this ring represents the perfect fusion of strength and serenity. The titanium band, known for its incredible durability and resilience, symbolizes the unbreakable bond you share with your loved one.

At the core of this masterpiece lies a segment of genuine Antler, bearing witness to the untamed spirit of the wild. The intricate patterns and textures of the Antler add a touch of rustic charm to the ring, a reminder of the natural world's unyielding beauty.

Next, the vibrant Turquoise, revered for its calming properties and stunning color, adds an ethereal element. Its brilliant blue-green hues dance across the ring's surface, like ripples on a tranquil pond.

Finally, the Hawaiian Koa Wood inlay brings warmth and tradition to this exceptional piece. Sourced from the heart of the Pacific, Koa Wood symbolizes integrity and strength. Its rich, reddish-brown tones are a nod to the islands' natural beauty and cultural heritage.

This Titanium GR5 Ring is more than just jewelry; it's a work of art that tells a story. It speaks of your love, your adventures, and your connection to nature.

Whether worn as a symbol of commitment, a celebration of your individuality, or a connection to the great outdoors, this ring is a testament to the extraordinary moments in life.

Elevate your style and your spirit with a ring that embodies the essence of adventure and enduring love. Order your Titanium GR5 Ring with Antler, Turquoise, and Hawaiian Koa Wood today and embark on a journey of elegance and authenticity.
Choose options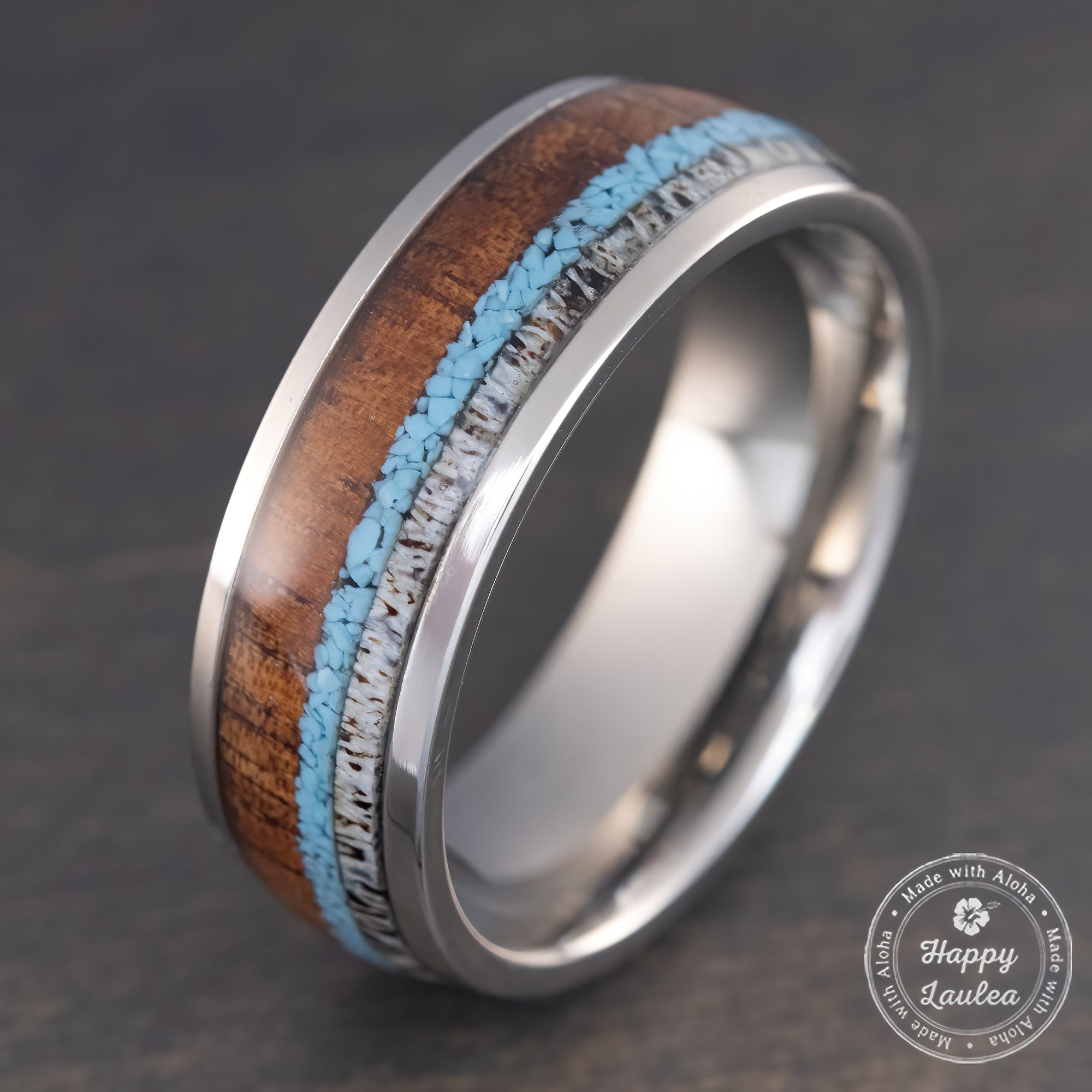 Sale price
$165.00
Regular price
(/)
Aloha Fall Sale | Save 10 to 15%
View details
Gift of Aloha
Receive a free silicone ring with your a ring purchase!
* Offer while supplies last. Silicone ring is offered for only rings purchases.