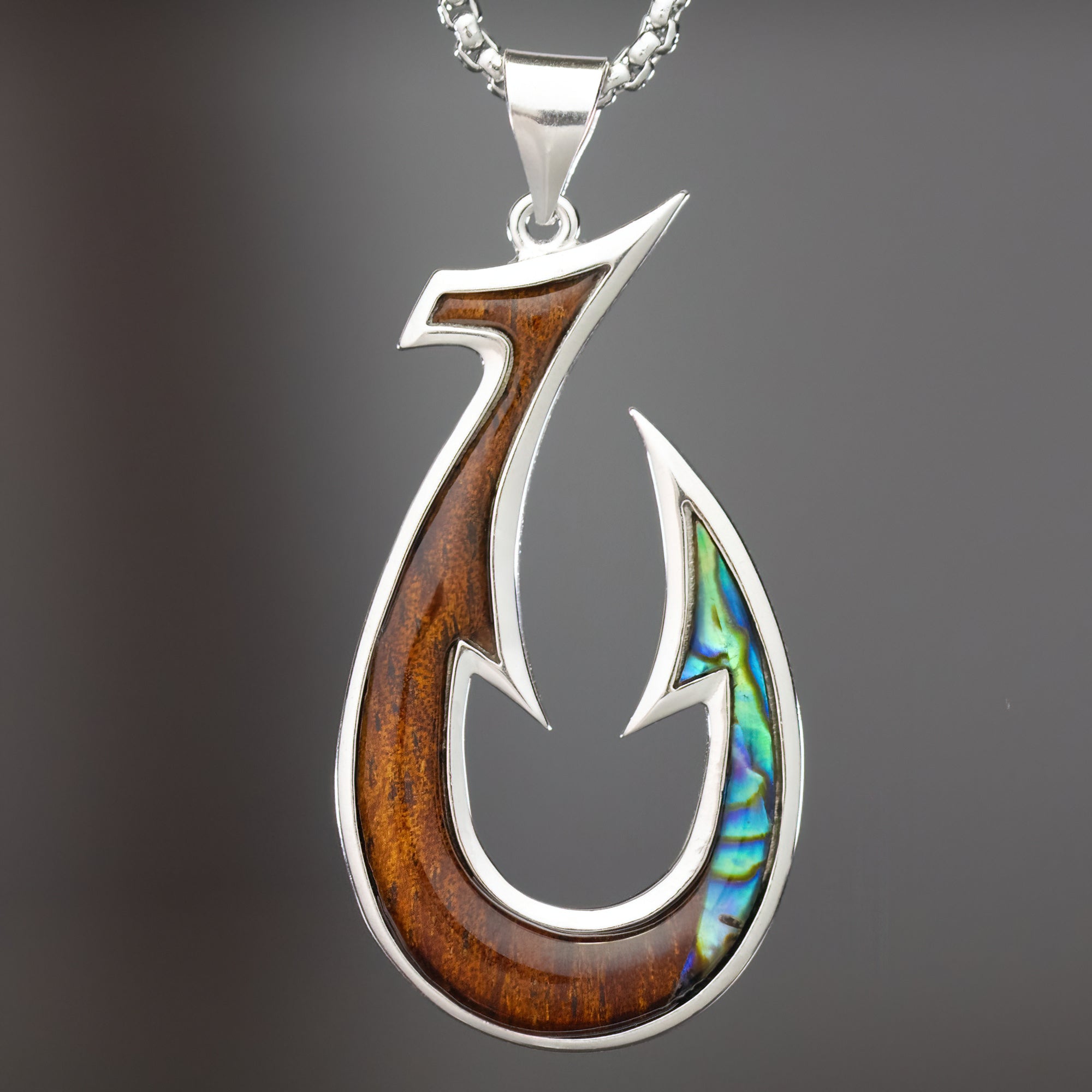 Sterling Silver Hook Pendant with Abalone Shell & Hawaiian Koa Wood
SKU: HJP0001
Sale price
$125.00
Regular price
(/)
Size: 30mm x 40mm
Transport yourself to the tranquil shores of Hawaii with our Sterling Silver Hook Pendant, adorned with the natural beauty of Abalone Shell and Hawaiian Koa Wood. This exquisite piece of jewelry captures the essence of the Hawaiian islands, where the ocean meets the lush forests in perfect harmony.

The Abalone Shell, known for its iridescent hues reminiscent of the ocean's depths, adds a touch of oceanic mystique to this pendant. Its shimmering colors, ranging from blues and greens to pearly whites, evoke the ever-changing tides and the play of light on the waves.

Complementing the Abalone Shell is the rich and warm Hawaiian Koa Wood, renowned for its unique grain patterns and deep reddish-brown tones. It represents the dense forests of Hawaii, where the Koa tree thrives. This wood is not only aesthetically captivating but also holds cultural significance, symbolizing strength and integrity.

Crafted from high-quality Sterling Silver, this pendant features a traditional hook design, reminiscent of the Hawaiian fishhook, or "Makau." The Makau symbolizes prosperity, good luck, and safe passage over water, making it a meaningful addition to your collection.

Whether you're a lover of Hawaiian culture, an ocean enthusiast, or simply appreciate the natural beauty of the islands, this Sterling Silver Hook Pendant with Abalone Shell and Hawaiian Koa Wood is a wearable piece of Hawaii's spirit and allure. Wear it with pride or share it as a thoughtful gift, and let the essence of Hawaii accompany you wherever you go.
Choose options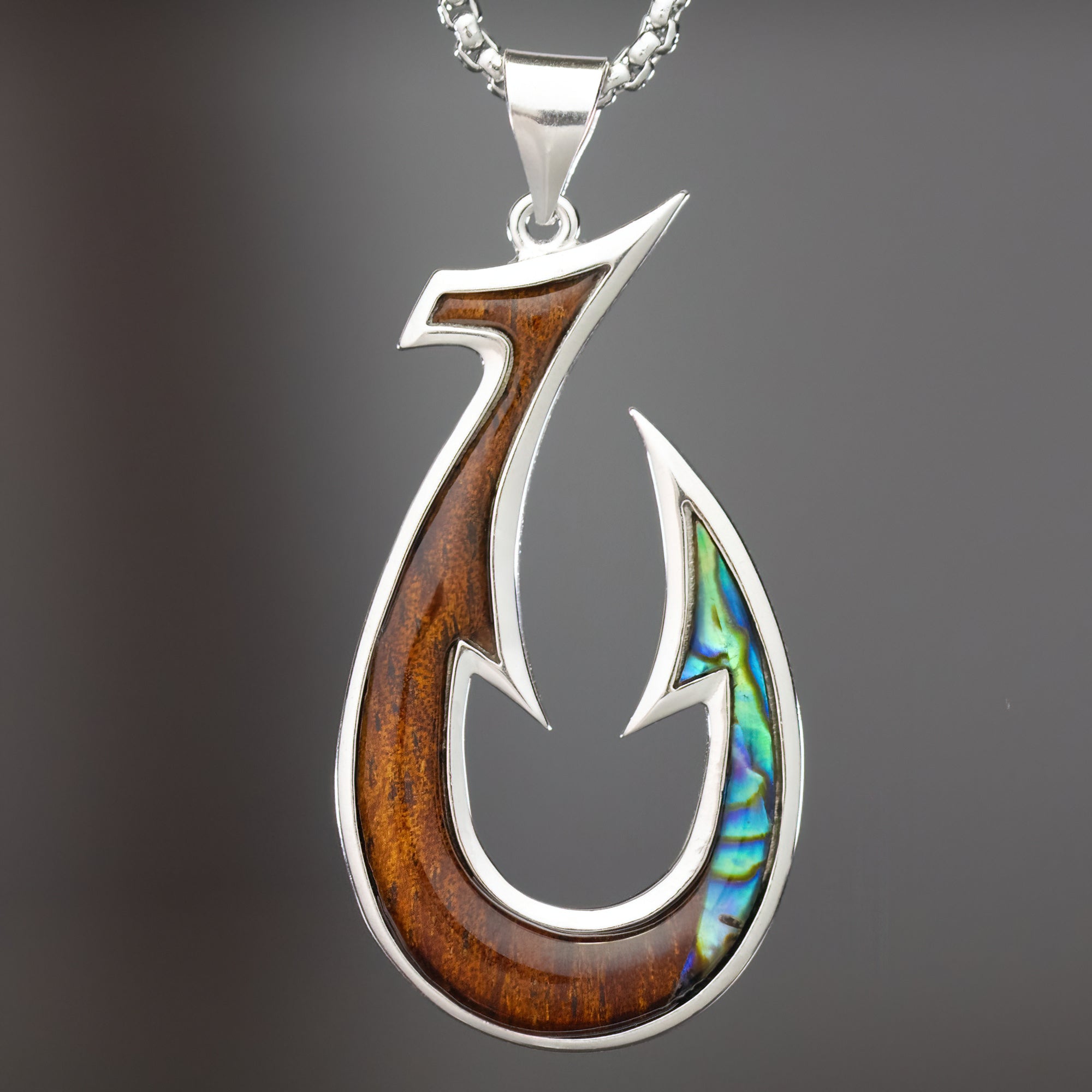 Gift of Aloha
Receive a free silicone ring with your a ring purchase!
* Offer while supplies last. Silicone ring is offered for only rings purchases.