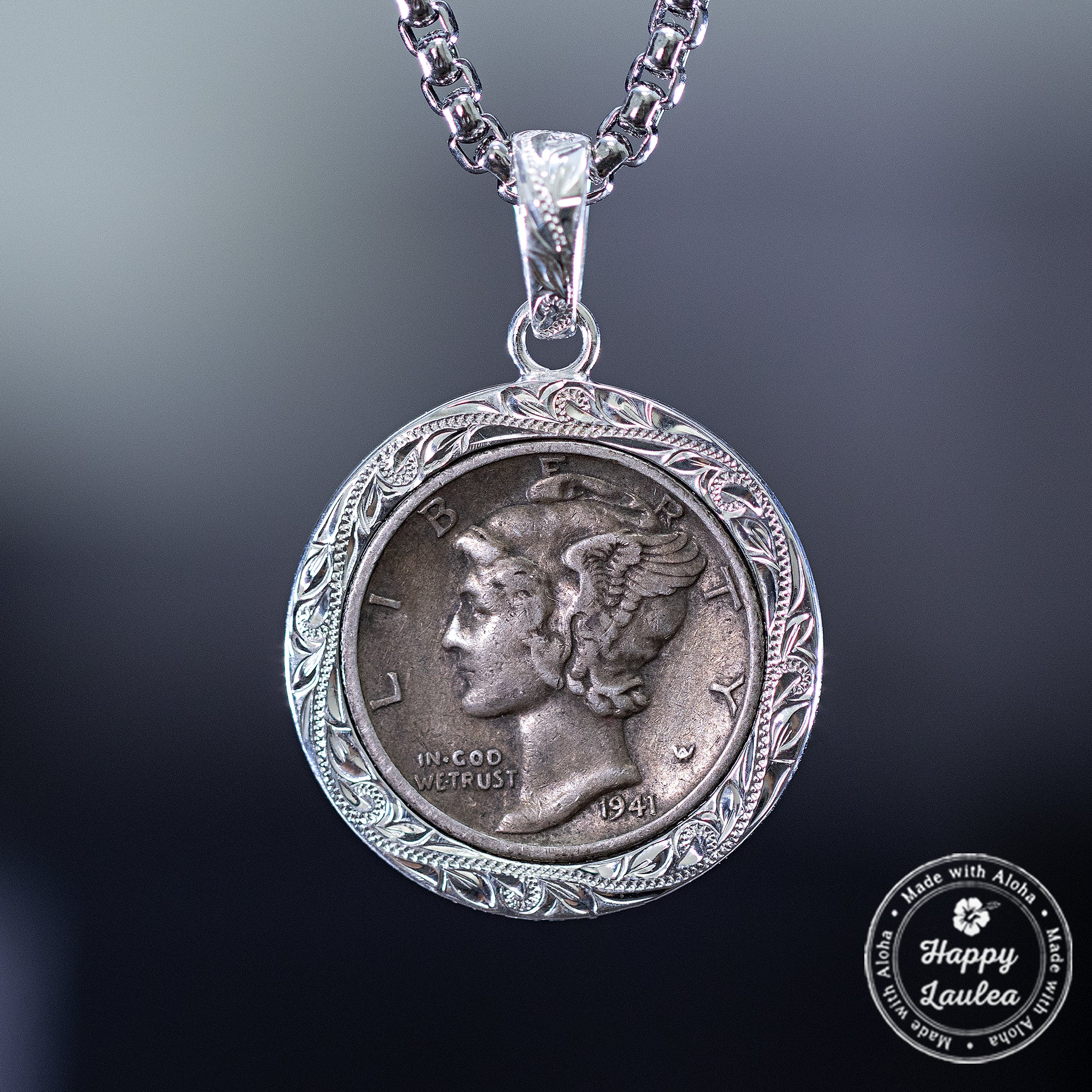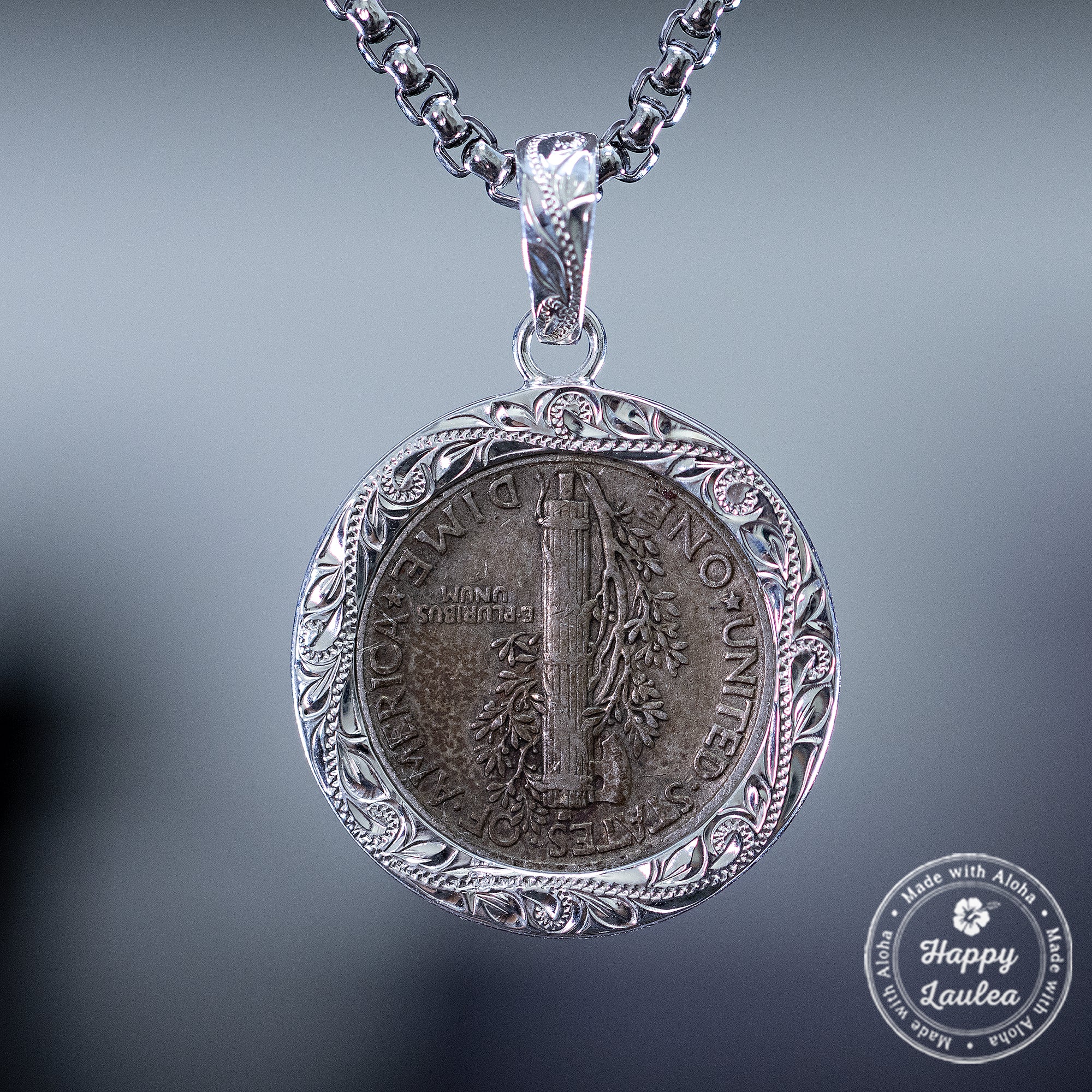 Sterling Silver [12mm] Mercury Dime Hawaiian Jewelry Pendant - Chain Included
SKU: HJR0055
Sale price
$210.00
Regular price
(/)
Aloha Fall Sale | Save 10 to 15%
Introducing our exquisite Sterling Silver [12mm] Mercury Dime Hawaiian Jewelry Pendant, a captivating piece that seamlessly combines historical elegance with Hawaiian-inspired design. Crafted from high-quality sterling silver, this pendant showcases a genuine Mercury dime coin, capturing its intricate details and timeless allure.

The Mercury dime, minted from 1916 to 1945, features the iconic image of Lady Liberty adorned with a winged cap, symbolizing freedom and progress. This historic coin carries a rich legacy, and we have transformed it into a stunning pendant that embodies both vintage charm and contemporary style.

The pendant measures 12mm in diameter, making it an eye-catching statement piece that beautifully accentuates any outfit. It comes with a matching chain, allowing for easy and convenient wearing. Whether you wear it for a special occasion or as an everyday accessory, this pendant is sure to draw admiration and spark conversations.

Handcrafted with meticulous attention to detail, our Sterling Silver Mercury Dime Hawaiian Jewelry Pendant reflects our commitment to delivering exceptional quality and exquisite craftsmanship. Each piece is carefully polished to enhance its shine and luster, ensuring that it stands the test of time.

Embrace the fusion of history and Hawaiian culture with this remarkable pendant, a true testament to the enduring beauty of both. It also makes a thoughtful and meaningful gift for coin collectors, history enthusiasts, or anyone who appreciates unique and artistic jewelry.

Experience the allure of our Sterling Silver Mercury Dime Hawaiian Jewelry Pendant and let its timeless charm capture your heart. Embrace the spirit of Hawaii and celebrate the beauty of history with this remarkable piece that combines elegance, style, and heritage.

Note: Each pendant may have slight variations in appearance due to the unique nature of the Mercury dime coins used.
Choose options
Sale price
$210.00
Regular price
(/)
Aloha Fall Sale | Save 10 to 15%
View details
Gift of Aloha
Receive a free silicone ring with your a ring purchase!
* Offer while supplies last. Silicone ring is offered for only rings purchases.