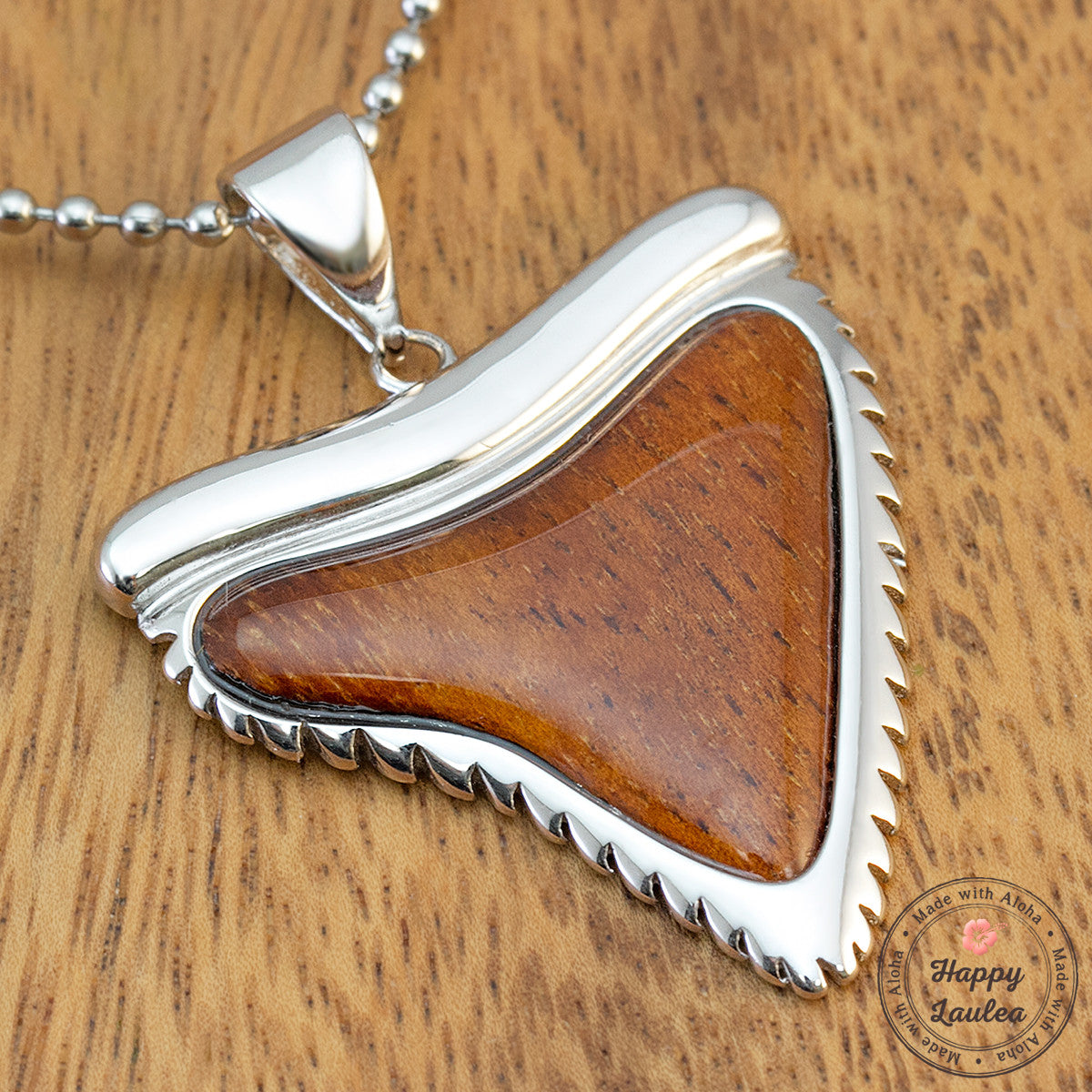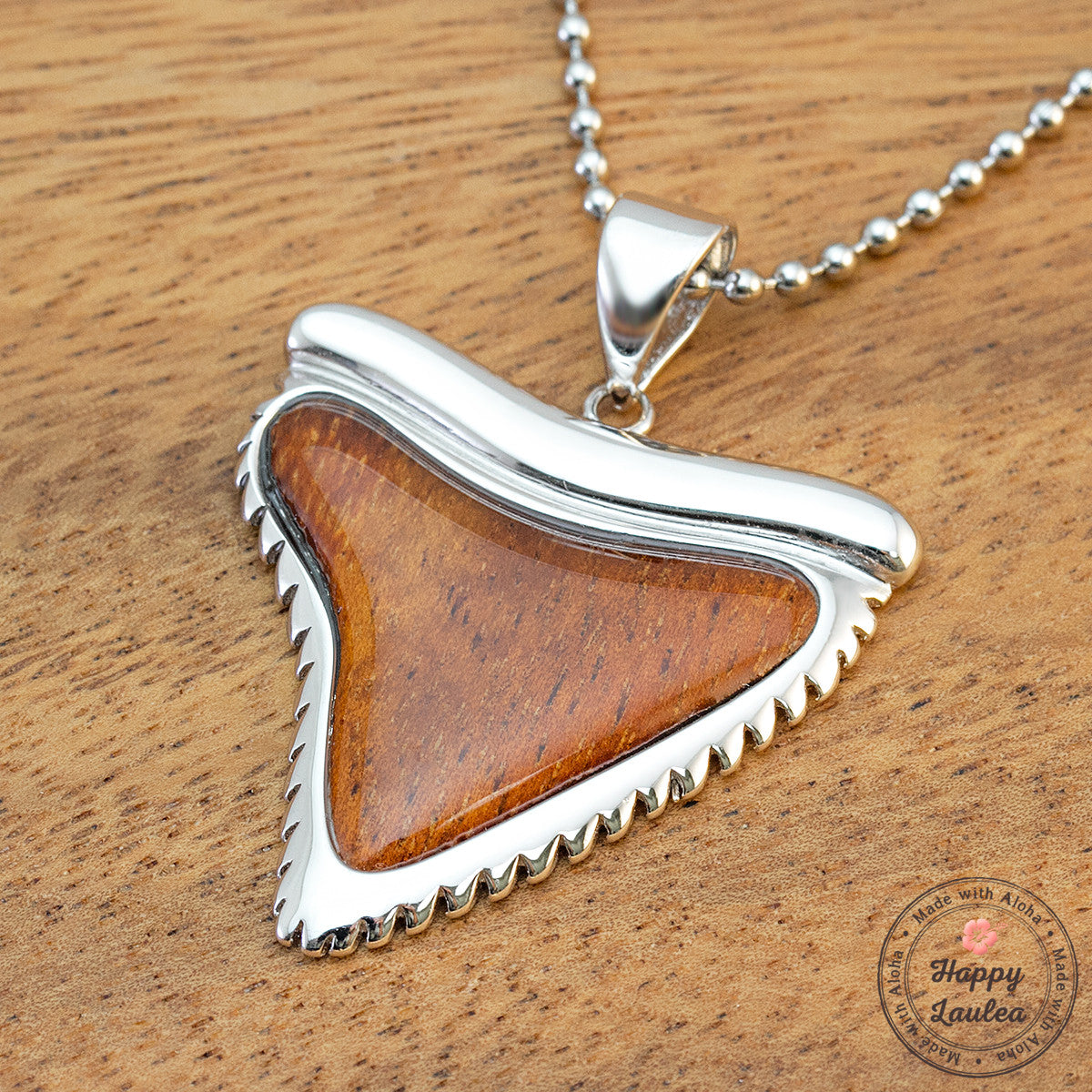 925 Sterling Silver Shark 'Mano' Tooth Pendant with Hawaiian Koa Wood Inlay
SKU: HJR0102
Sale price
$79.00
Regular price
(/)
Item Specifications
Material: 925 Sterling Silver 
Motif: Shark 'Mano' Tooth 
Product Description
*The approximate measurement of this pendant is 3.5cm x 4cm
Sharks or in Hawaiian 'Mano' are symbolic of an aggressive lust for life. When observed in their natural element, they are constantly in motion, even while they sleep. Shark teeth have long been known for their symbolic meaning of bravery, strength, power, and protection. The ancient Hawaiians wore shark tooth necklaces to ward off danger and protect them while out in the sea. For many persons, this represents their views of living life. In many indigenous cultures, sharks are seen as the spiritual bridge between the land and the sea. Persons with a shark persona live every day to the fullest and go 'full speed ahead' when it comes to achieving their goals.

The pendant is beautifully crafted with the Hawaiian koa, which is a exotic wood that originates from the Big Island of Hawai'i. Different parts of the island yields a distinctive hue to the color of the wood. The beautiful colors ranges from yellow or greenish-yellow, through orange, brown, and red, to almost black, and hues of different colors can be derived from a single trunk. In the Hawaiian language "koa" means "warrior" which symbolizes strength, fearlessness and bravery. From the ancient Hawaiian outrigger canoes to the birth of the first ancient surfboards and ukulele, the koa wood deserves more than ever be a widely recognized as a symbol of prestige and coloring.


**Stainless steel ball chain included with purchase. Please select the length from the drop down menu from the listing.
Your item will be shipped directly from Honolulu, Hawaii.
Choose options
Gift of Aloha
Receive a free silicone ring with your a ring purchase!
* Offer while supplies last. Silicone ring is offered for only rings purchases.