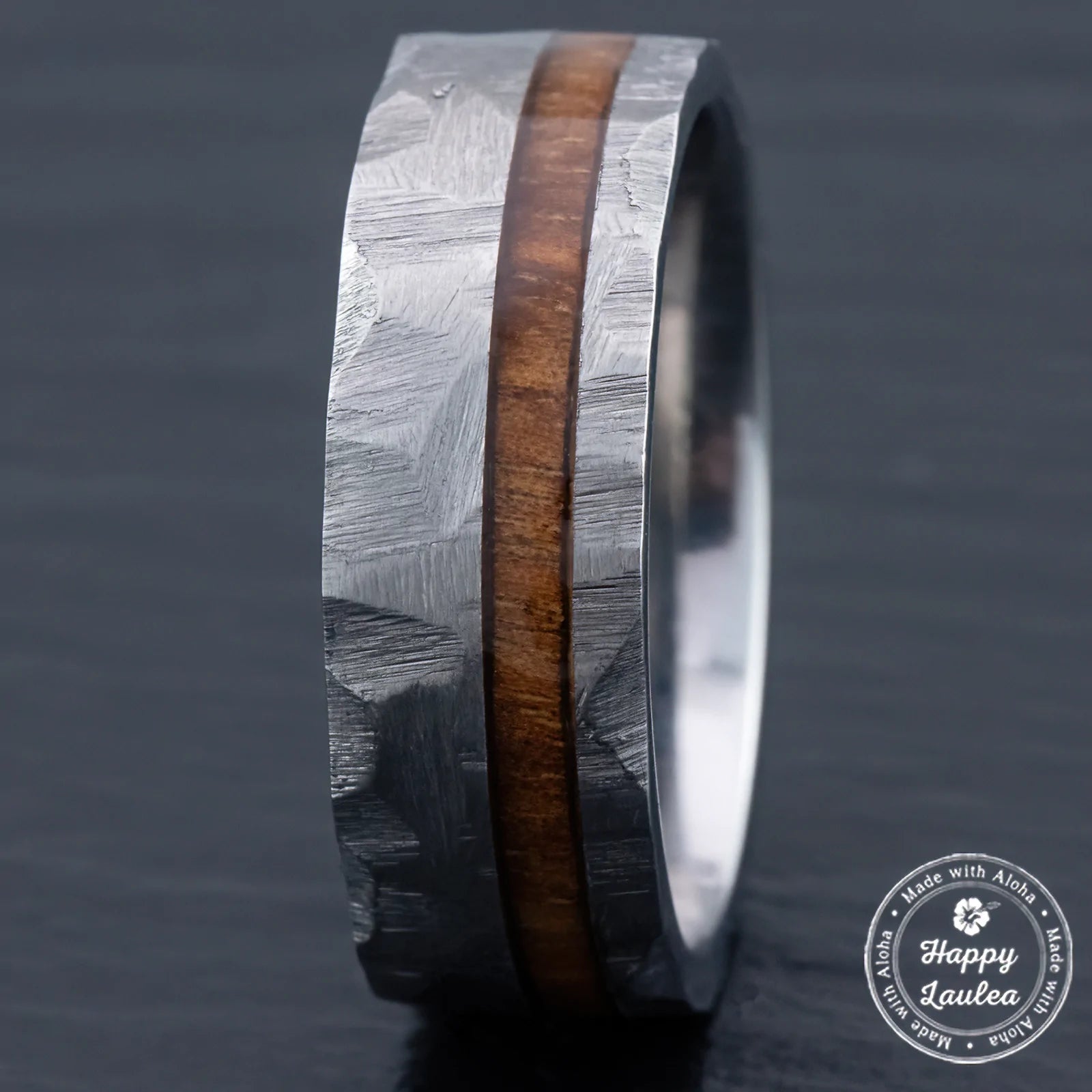 A guide to measuring your ring size for men
Choosing a ring can be hard, especially since this is often the kind of purchase you want to get right the first time. It's important to choose a ring that fits correctly, but how do you measure your finger size accurately? 
You don't want to buy a large ring only to find out it slips off and gets lost. You also don't want to buy a ring that feels too tight on your finger and becomes uncomfortable for you to wear. Thankfully, there are some simple tips that make it easy to choose the right ring size.
Measure your ring size at home
We believe that using a ring sizer is the best way of working out your correct ring size. Our free ring sizer measures from sizes 0 to 17 and our customers have been very happy with how easy it is to use, and how accurate it is. Our sizer looks like a mini belt and can be used over and over again to ensure each new ring purchase will fit beautifully onto its destined finger. 
Using a ring sizer
When using a ring sizer, avoid measuring your fingers when your hands are cold. Similarly, everyone's fingers get a tiny bit bigger in the heat, and you want your ring to fit comfortably, without being too tight or too loose.
We also have two different ways of crafting our rings: 'Comfort Sizing', where the inside surface of the ring is slightly domed, for a relaxed and comfortable fit, and; 'Standard Fit', where the inside surface of the ring is perfectly flat. You can find more details here.
Ring size conversion chart
As our customers buy our rings from all over the world, we also have a Ring Size Conversion Chart which many of our overseas customers find useful, especially if they already know their British or Japanese (amongst others!) ring sizes. It's also possible to work out your ring size by measuring the diameter of a ring you're already wearing and using our conversion chart. Anyone looking specifically for a men's ring size chart can use our Conversion Chart or our free ring sizer. 
Can men's rings be resized?
Some men's rings can be resized, but it depends on the design and material of the ring. Rings that are all one metal, such as silver, gold and platinum, can usually be resized. Men's rings made from titanium and zirconium are extremely difficult to resize because of the ultra-hardness of those metals. Rings with multiple inlays or bands of different metals are also complex to resize, which is why we always suggest using a ring sizer before making a purchase. 
What is the most common ring size for men?
'What's an average male ring size' is a question we get asked often, but it's difficult to answer definitively. American and Canadian jewelry makers are likely to say that men's ring sizes 8 to 12 are the most popular, with the average ring size for men being 10. 
We don't really think that there's an average ring size, for either men or women, as everyone is different. Also for each person, their dominant hand – the right hand for right-handed people – may have very slightly bigger fingers. Also, anyone who does a lot of physical tasks may have hands that are perhaps prone to expanding after exercising or in extreme heat - don't be alarmed by this, it's only a matter of millimeters but can make a big difference to the comfort of a ring that is worn 24/7.  
I'm still not sure about my ring size, is it better to size up or size down?
Finally, if you're unsure about your ring size or stuck between two sizes, it's almost always better to size up than size down because a larger ring will generally be easier to resize than a ring that's too small.
If you have any questions about working out your ring size, please feel free to
contact us
for more information.